January Issue of "Law of Attraction" Magazine Features Lama Marut's Book
Great News! – The Law of Attraction magazine has featured an excerpt of A Spiritual Renegade's Guide to the Good Life in their current Spring issue which hit the stands January 22, 2013. The excerpt is a portion of "Suffering and Its Causes: Looking for Happiness in All the Wrong Places".
The article is under their "Get Happy Now" section with the title of "Enough Suffering! It's Time to Finally Accept That Things Change and Stop Worrying About It."
To Read the article please download the PDF here > And please feel free to share with your friends!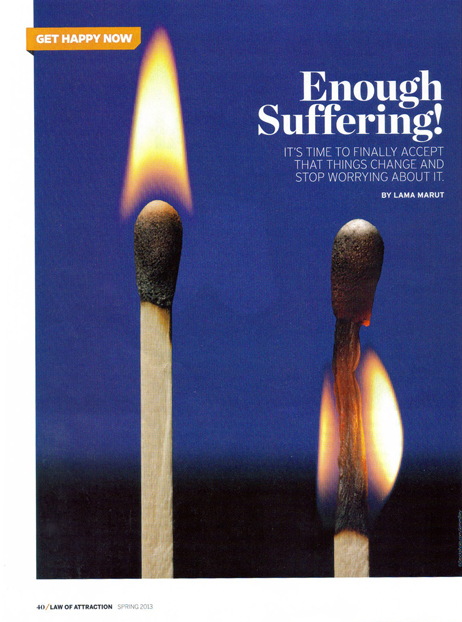 ===
Here's a bit of information on the magazine:
Law of Attraction Magazine
Happy Wealthy Healthy
An uplifting, empowering magazine
published by Source Interlink Media
Sold through Barnes and Noble, Target, Safeway, Walgreens, Kroger, Books-A-Million, Walmart, Giant, CVS, SuperValu, Costco and other major retailers nationwide
The print magazine also is available online at: The Magazine Store
Digital versions are available on Amazon.com, Barnes and Noble, Zinio and through Apple's iTunes store
===
The article is credited to Lama Marut (As excerpted from Lama Marut's Spiritual Renegade book and reprinted with permission in Law of Attraction Magazine, Spring 2013 issue)