"With fearless candor and disarming humor,
Lama Marut offers the key to creating
and sustaining happiness in a modern age"

Available at your favorite local bookstore
or online book seller!
Winner 2013 Silver Nautilus Book Award 
This honest, brave, and yet playful guide offers a practical and achievable—if not radical and revolutionary—blueprint for creating and sustaining happiness in a modern age of con sumerism, self-absorption, and stress.
Through a series of meditations, exercises, and useful insights, Lama Marut offers a fresh take on our quest for happiness and the good life. Each chapter ends with an action plan designed to elicit true happiness and forge a clear path toward fulfillment. Microsoft tags throughout the book link to videos in which Lama Marut discusses each step in depth, while you learn to:
transform problems into opportunities;
set yourself free from fear and anxiety;
unburden yourself of past resentment;
create an action plan for true happiness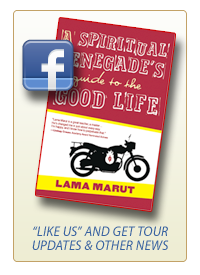 A Spiritual Renegade's Guide to the Good Life is bound to disrupt your suffering, disturb your dissatisfaction, and elicit a deep-seated contentment. Happiness is in your hands.
Acclaim for Spiritual Renegade
"A Spiritual Renegade's Guide to the Good Life is so good I wish I had written it myself! Seriously, you really should try to overcome your fear of bliss and start living the way Lama Marut suggests. I recommend this delightful book that should accompany your day to day from now on."
Robert A. F. "Tenzin" Thurman, Jey Tsong Khapa professor of Buddhist Studies, Columbia University, Cofounder of Tibet House US, and author of Why The Dalai Lama Matters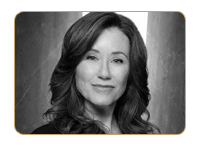 "While reading this book, thinking about this book, and trying his suggestions I have begun to experience what life is like when one puts 'the horse before the cart.'  I am experiencing a lot more time and a lot more love, and I am extremely grateful. It's brilliant."
Mary McDonnell, Academy Award nominated actress,
Dances With Wolves
"Lama Marut is not only giving us information, he's leading us to self-revelation, and his joy in doing so is indescribably fun."
Lindsay Crouse, Academy-Award Nominee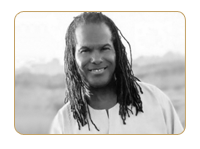 "Lama Marut skillfully and eloquently describes how happiness naturally emerges as a reward of authentic spiritual practice—a marvelous guide for those choosing to walk on joy's path.
Michael Bernard Beckwith, author of Spiritual Liberation
Review From Publisher's Weekly for Lama Marut's New Book;
"A Spiritual Renegade's Guide to the Good Life"

"By no means the first to frame spiritual practice as a form of rebellion, Lama Marut (aka Brian K. Smith) manages a fresh approach based on Asian philosophy, particularly Buddhist principles. An ordained monk trained in the Tibetan tradition and former professor of religious studies, the author argues that happiness is the most important goal in life, but it comes from within, not by depending on external, ephemeral factors such as money and relationships. An important key to happiness is giving to others. Focusing on karma as opposed to the usual Four Noble Truths, Lama Marut applies unusually cogent arguments that individuals can indeed change their relationship to the past and have control over their futures, yet be unable to change the present except for their responses to it. He draws on sources from ancient to modern to illustrate his ideas; he avoids sectarian spirituality as well as New Age clichés. Lama Marut knows how to describe concepts clearly and to make a persuasive case while entertaining his readers. His chapter on forgiveness is a particularly compelling gem of brevity. This provocative, "hip" guide (there's a motorcycle on the cover) doesn't weasel out on the importance of living a "morally pure life" to achieve happiness."
Atria Books / Beyond Words
Available for sale now!
Order Here> A Spiritual Renegades Guide to the Good Life
===
Review in Law of Attraction magazine
Great News! – The Law of Attraction magazine has featured an excerpt of A Spiritual Renegade's Guide to the Good Life in their current Spring issue which hit the stands January 22, 2013. The excerpt is a portion of "Suffering and Its Causes: Looking for Happiness in All the Wrong Places".
The article is under their "Get Happy Now" section with the title of "Enough Suffering! It's Time to Finally Accept That Things Change and Stop Worrying About It."
To Read the article please download the PDF here > And please feel free to share with your friends!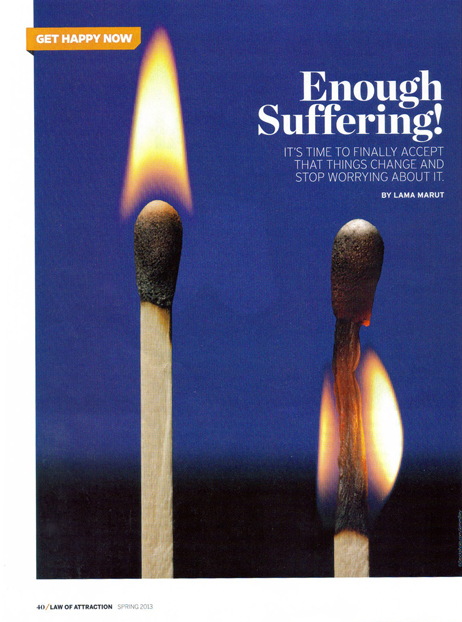 The article is credited to Lama Marut (As excerpted from Lama Marut's Spiritual Renegade book and reprinted with permission in Law of Attraction Magazine, Spring 2013 issue)
===
Book review from LA YOGA
by Jazmine Green with photos by David Young-Wolff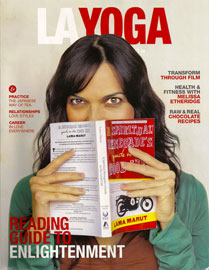 A SPIRITUAL RENEGADE'S GUIDE TO THE GOOD LIFE BY LAMA MARUT
Ordained Buddhist monk Lama Marut wrote A Spiritual Renegade's Guide to the Good Life, with a very clear intention: to teach others how to be happy. Somehow we trust that being a professor of comparative religion (first at Columbia University, then at University of California at Riverside), a former surfer, and a motorcycle enthusiast give his teachings weight; that he's been around the block and knows a thing or two about the triumphs and failings of life and that he can, indeed, shed light on living the good life.
His guide for the spiritual renegade outlines the essential steps necessary to achieving happiness. One of the hardest for most is unilaterally forgiving those involved in your past. Lama Marut points out that, "Holding on to grudges simply perpetuates our own suffering. Instead of letting go and moving on, we repeatedly aggravate these past hurts by dredging them up and re-living them, over and over again." This single action is one that we have complete control over and can -do at any time. Forgiveness directly leads to happiness by allowing you to create a new reality which is entirely separate from the past.
In addition to engaging teachings, Lama Marut's book offers readers a practical road map for finding happiness. It is an action plan for uprooting tendencies that lead us astray and directing our energies towards fulfillment. He concludes his guide with "The Components of a Sane Life," which are daily and weekly steps anyone can take to ensure happiness 2417. Marut's work is more than a compelling read that leaves one inspired to live the good life. It is a resource to be cracked open again and again whenever life relegates happiness to the back burner.
===
Interviews: A Spiritual Renegade's Guide to the Good Life:
News Report About Lama Marut's 2012 Book Tour:
Video Compilations of Lama Marut's New Book Topics:
Other interviews and articles:
Enjoy!