Lama Marut 2017 Worldwide Teaching Schedule
The 2017 Lama Marut / Cindy Lee Teachings have concluded…
The full and complete 2018 Teachings have not yet been announced…
However, there is one scheduled retreat event in 2018 that you can enjoy… information and links below: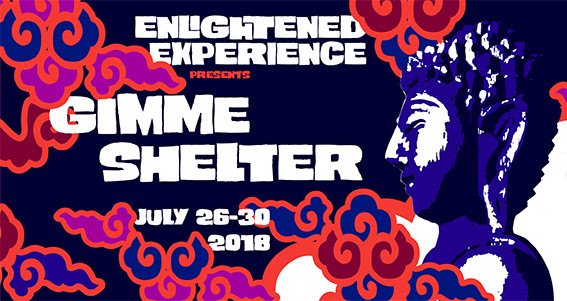 An Invitation from Marut and Cindy
Heartfelt thanks to those who joined us for our 2017 Enlightened Experience retreat. We are grateful to all of you for helping to make the retreat one of the highlights of our year and are very happy to write you with some good news…
We're pleased to announce that we will be returning to Cambria Pines Lodge in Cambria, CA for another Enlightened Experience retreat! All are welcome to join us July 26-30, 2018. Although it's seven months away, we encourage you to register now, to ensure your place and get the best selection of rooms at the Lodge.
GIMME SHELTER!
The theme for next summer's retreat is "Gimme Shelter!" For many of us, these are days of turbulence and uncertainty; a time in which it is easy to fall into confusion, despair and a sense of helplessness.
A spiritual shelter can provide reliable protection from these and help us more deeply connect with the strength, clarity, and joy that allows us to navigate difficult times no matter what life throws at us.
The retreat will be just such a refuge:
an opportunity to find sanctuary in dharma teachings and practices based on authentic sources from the Indian and Tibetan traditions;
to train in meditation and yoga under expert guidance;
to learn about a whole array of "enlightened activities" that can bring more peace (and fun!) to our lives;
to feel supported as we share and discuss in nurturing small group settings;
and to revel in the heart-opening uplift of music, song, dance, and other artistic expressions that tap into the bliss of the ever-present sacred sphere.
JOIN US!
We invite you to come and re-discover the sources of true refuge in the company of like-minded guides and practitioners. Recognize and realize the divine which is all around and within us.
Revive, restore, and renew yourself under ideal physical conditions and in the safety and security community affords.

For prices, rooms and registration for our Second Annual Enlightened Experience 2018 retreat