Celebrating Lama Marut ~ Brian K. Smith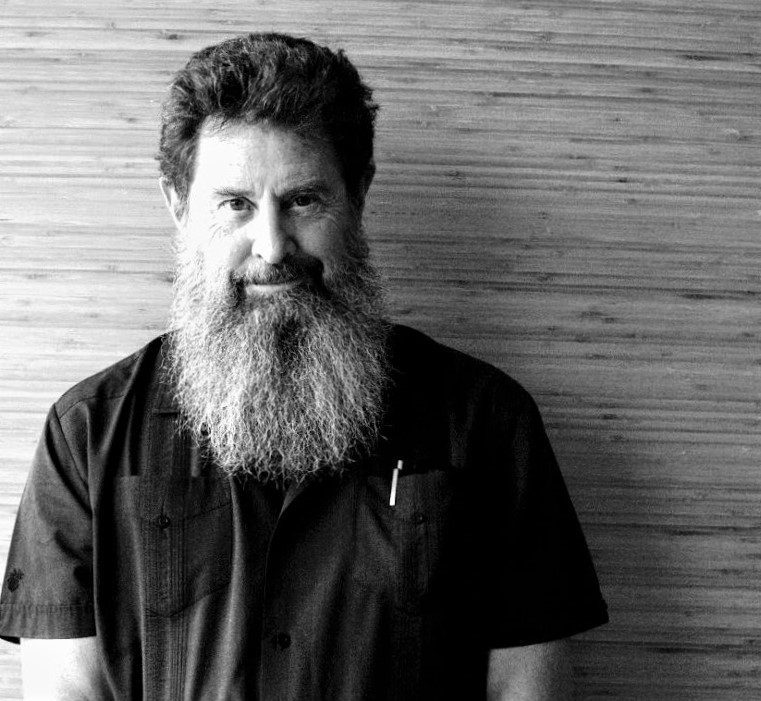 On October 19, 2019, dear spiritual teacher, husband, father and friend Brian Kelley Smith (a.k.a Lama Marut) passed away in his countryside home in East Gippsland, Australia, where he lived with his beloved wife, Cindy Lee. He was 66 years of age.
Brian was born in Seattle, Washington, in 1953 to Gordon and JoAnne Smith who moved to St. Paul Minnesota soon thereafter. His father and grandfather were ordained Baptist ministers and Brian had an abiding interest and education in the Christian tradition.
He did his undergraduate work at Macalester College in St. Paul, Minnesota and went on to earn a Ph.D. in the History of Religions from the University of Chicago, where he focused on Hindu and Sanskrit texts. During his academic studies, he cultivated an unorthodox understanding of religion thanks to the influence of such renowned scholars as Mircea Eliade, Wendy Doniger and Jonathan Z. Smith.
Brian taught for over two decades in the academic world, first at Columbia University's Barnard College and later, at the University of California, Riverside, where he retired as Professor Emeritus in 2004.
In 1998, Brian began an intensive study of Tibetan Buddhism in the Gelugpa tradition with Geshe Michael Roach and his teacher, Geshe Lobsang Tharchin. Later he took further teachings and initiations with Lama Christie McNally, His Holiness the Dalai Lama, Kyabje Lati Rinpoche, Geshe Tsultrim Gyeltsen and Chogyal Namkhai Norbu. He became a Tibetan Buddhist monk and took the ordination name of Sumati Marut, becoming affectionately known by his many students as Lama Marut. He lived as a monk for 8 years.
Brian – now called Lama Marut – continued his interest in comparative religion, studying the teachings of other spiritual masters, drawing inspiration from many past and contemporary teachers of the Buddhist and yoga traditions. He also returned to his Christian roots through study and personal friendships with Christian priests and ministers.
In addition to several scholarly studies and translations based on Sanskrit materials, Brian/Lama Marut, authored the popular and award-winning books, A Spiritual Renegade's Guide to the Good Life and Be Nobody. As part of his wish to write and practice what he preached, he moved to rural Australia where he married his partner and fellow spiritual teacher, Cindy, with whom he taught for more than a decade.
Brian/Lama Marut taught the universal truths of compassion and wisdom around the world. He led teachings and retreats across the globe, reached hundreds of thousands of people through his podcasts, created a new generation of teachers and established centers in North America, Australia and Singapore, which offer a complete, comprehensive path of study in the wisdom and practices of Eastern spirituality as it relates to modern life.
He taught from his heart, his pain, his passion and his experience with humor, conviction and openness. His personal understanding of life as a husband, father, spiritual seeker and teacher, former monk and "ordinary Joe" made his teachings practical, relatable and powerful. He gave people tools for immediate transformation.
For this precious human life, Brian / Lama Marut urged,
If there is authenticity to my practice and teachings, it derives not from any one source but rather, because it resonates with the truth. If the teaching, practice or belief leads one to be kinder, more compassionate, wiser and happier, it is authentic…. Let us concentrate on the things that unite us rather than obsessing about identifications and designations that prop up our egos and divide us from each other. The purpose of a spiritual life is not to become better THAN others, but to learn how to be better FOR others.
He will be greatly missed by his students and all those who are grateful for his teachings and his friendship. He is survived by his wife, Cindy, along with his children, Angela, Justin and Sophia and their families.