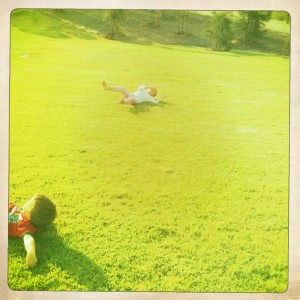 This podcast touches upon a section in my book, "Be Nobody," that explores what it looks like to lose yourself in action.
Selfless action is extolled in many religious traditions. In the Bhagavad Gita, for example, we are given instructions on "karma yoga" – action done without attention to the "fruits" of action. This is action done for its own sake and not for what you personally will get out of it.
We actually have various sorts of experiences of this in our everyday lives. When we really "get into the zone" in our work or hobbies we are absorbed fully into what we're doing in the here and now. When we are similarly totally engaged in listening to or playing a favorite piece of music or dancing uninhibitedly, we are not thinking about anything else but what we're actually doing.
This is pretty much exactly what the Gita means by "karma yoga." Another way of putting it is that in such cases we are acting not to achieve a goal but fully concentrated on the action at hand. In that sense, the act is "purposeless," but hardly "meaningless."
Another example of this phenomenon of losing oneself in an activity is pure play. Kids can go for hours swinging, climbing the jungle gym, and teeter-tottering without much fatigue at all – and all such examples of play are purposeless. Or, you could say, have their own intrinsic purpose. They are done for their own sake because they are fun to do.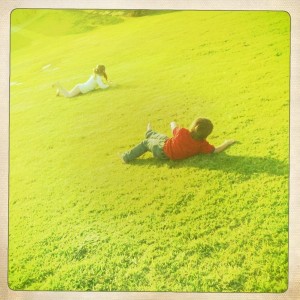 This is the secret of selfless action, of "karma yoga," and it is important to notice that it is precisely when we can "get into the zone" and perform action unselfconsciously and for its own sake that we are happiest and truly fulfilled. It is in such times that we are totally integrated with our lives as they are unfolding, in real time, and not mediating our experience of life through the self-conscious inner voice.
It's another example of the joys of being nobody.
>> Click here to subscribe to the podcast series with iTunes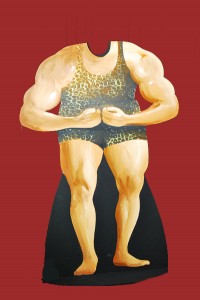 This podcasts reviews some of the arguments found in Buddhist texts as to why the self we think exists has to be just an illusion. Although the "I" seems so tangible and obviously present, when we try to put our finger on it we come up empty handed.
We have a sense that there must be a self that persists unchanged over time, some part of us that remains the same throughout our life.   But if a permanent, unchanging self existed, it would seem like we'd be able to find it somewhere within the body and mind that comprise the self.
But there is no physical or mental part of ourselves that isn't constantly changing, and so there can be no unchanging self anywhere within our physical and mental parts. And neither is there an "I" independent of or separable from the body and mind – a self that "has" a body and mind but somehow stands apart from them. Such a self would not depend on its physical and mental parts and would be sort of free floating and de-identified with the mind and body.
There's also no singular, unified "I," because it too would have to be located either within the body-mind complex or apart from it. But both the body and mind consist of numerous components, and so there can be no singular self found there. And there is no unitary self that can be discovered outside of the body and mind, as we already seen.
And finally there's no master or commander "I" who can control the present in the present – a "Captain Kirk self" sitting somewhere in the "Spaceship Me" giving orders to the crew. The proof of this is fairly obvious, since we are often confronted with our powerlessness over the events that unfold in our lives.
This sort of inquiry is a very powerful way to destabilize our grasping to a self that simply isn't there, and reconciling ourselves to the fact that the self is nothing more than concept or idea that we overlay onto multiple and constantly changing parts. Such a purely conceptual self can be changed and improved.
>> Download the podcast mp3 here
>> Click here to subscribe to the podcast series with iTunes

This podcast comes from a talk given on a hot, sultry night in Brooklyn last summer at Ava Gerber's Lucky Lotus Yoga Studio.
It really cuts to the chase when it comes to the Big Question: Who the hell am I?
When we go looking for the self we thoroughly believe exists – an unchanging, unitary, independent, commander of body and mind entity – it's like trying to find Waldo, the little dude with the spectacles and the red and white scarf hidden amongst a teeming crowd. Only in this case it's the "Where's Waldo?" from hell, because Waldo ain't there to be found at all!
The "somebody self" we're so attached to is just a phantom, or more accurately, is just an idea. And we suffer because of our grasping to what is only a concept, a "self-conception," not realizing that "I" am just a name or signifier.
Out of ignorance, we are dissatisfied with who we are. Out of desire, we want to be more. And out of aversion, we want to shave off those aspects of our self that we find unappealing.
We are, in a word, discontent with what is and who we are, and this is really the heart of what makes us suffer.
This is an excerpt from the conclusion of a talk I gave at a group retreat we led near Buellton, California, in September of 2013.
I wanted to provide some useful take-aways as people prepared to re-enter their lives after the retreat. And so I picked up on some of the material found toward the end of the Be Nobody book in a section entitled "Be Anonymous – Or At Least Unfabulous" in which I offer some practical tips on little things we can do to whittle away at the ego and its insatiable need to be extraordinary.
The podcast concludes with some reasons why it is important to practice being less of a special Somebody and more ordinary on our way toward ultimately identifying with Nobody and by extension, Everybody.
If we remember the commonalities we share with others rather than emphasizing our differences, we will be far less likely to judge and feel superior to people who are fallible and make mistakes – just like we do.
LISTEN PODCAST HERE >> "Tips on How to Be Less of a Somebody"
To save audio on a MAC: Press Control, Click on the link and select "Save Link As"
To save audio on a PC: Right-click on the link and choose the option to Save

Check out the all the new info about the new Be Nobody book here >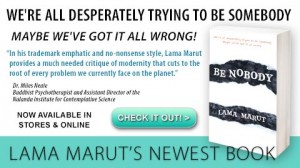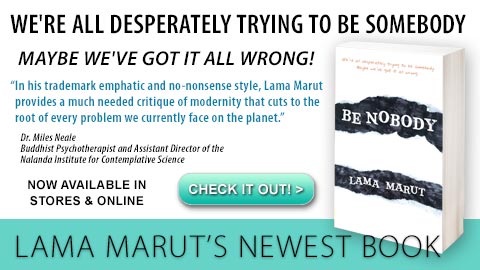 Join Lama Marut in for his 2014-2015 NEW BOOK & Teaching Tour!
See Marut's schedule page for more info >
Hi Everyone,
My publisher has a special on, whereby those who purchase "Renegade's Guide" for a discounted price get a preorder for my new book, "Be Nobody," for just $3.00.
For those of you who are interested, here's the link with more information:
http://www.beyondword.com/bundle/a-spiritual-renegades-guide-to-the-good-life-be-nobody-combo-pack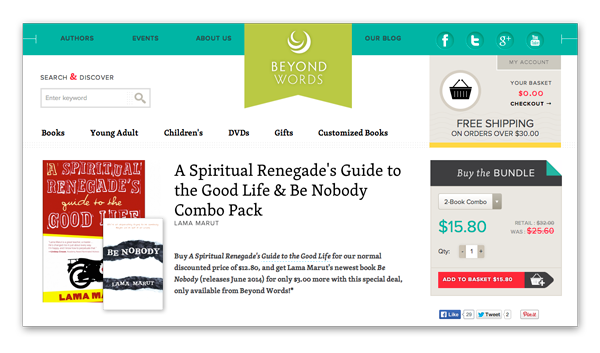 Watch the video with Lama Marut interviewing Lama Surya Das for Awakening Journal (MP3 & transcript avail too).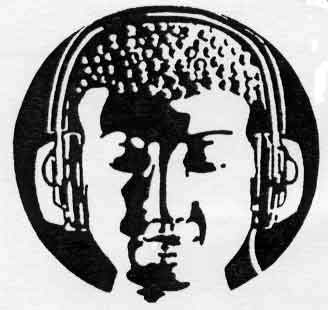 Below are the audio recordings from the online talks; "Global Buddhism" in November 2012, "Inclusive Buddhism" in March 2013, and "Practical Buddhism" in May 2013.
Enjoy!
Melbourne: "Breaking the Chains: A Workshop On Freedom."
March 15-17, 2013
With Lama Marut and Cindy Lee.
Join Lama Marut and Cindy Lee in this workshop that will focus on an analysis of the "12 links of dependent origination," using a chapter from Nagarjuna's "Root Verses on the Middle Way" as the foundational text.
MELBOURNE: March 15-17, 2013
Location: Flavours of Yoga
2A Barkly Avenue, Armadale, 3143
(just off Glenferrie Road – upstairs – big red door and sign)
Contact: Maree Fowler – chickens(AT)bigpond.net.au
Times:
Friday, March 15: 7:00-9:00pm
Saturday, March 16: 1:00-3:00pm & 4:00-6:00pm
Sunday, March 17: 1:00-3:00pm
Cost:
Full Workshop: $100  |  Drop-ins: $30
REGISTER FOR THE FULL WORKSHOP VIA PAYPAL HERE!
Drop-ins can pay at the door (but cash-only, please)